Implant Integration: How does it work?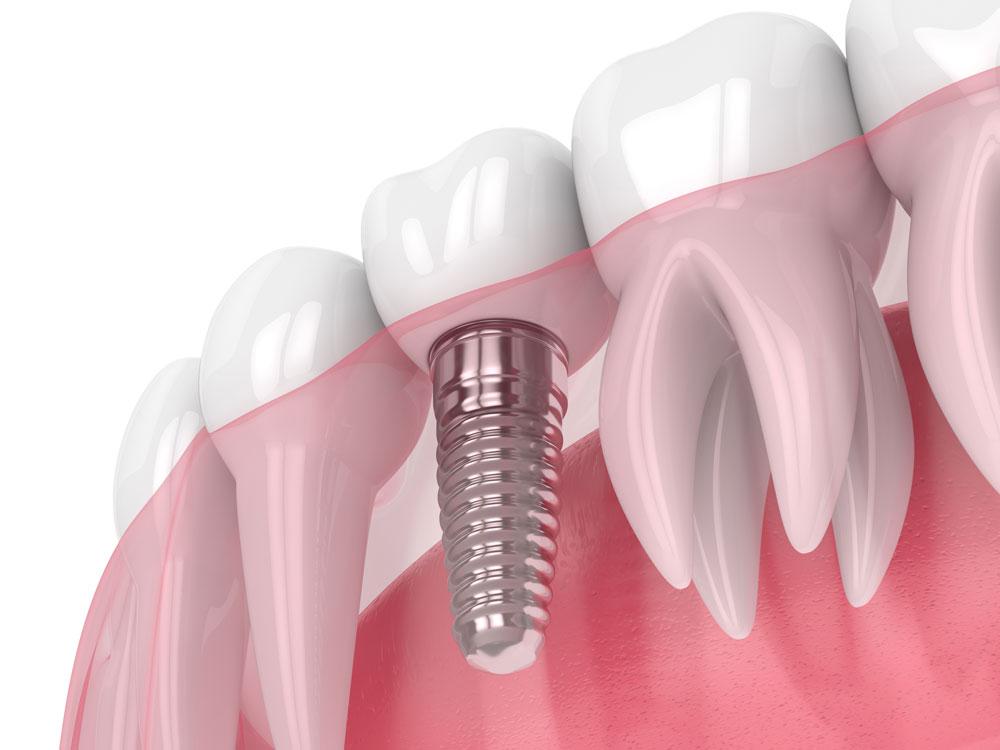 Dental implants are a novel method of replacing missing teeth. Dental implants are screw-shaped surgical fixtures that are placed inside the jawbone. These form the foundation for a permanent prosthesis like a dental crown, bridge, or denture.
However, before an implant can support a prosthesis, it has to undergo osseointegration. Dental implants are made out of titanium alloys and have the unique property of integrating with the jawbone. The process of a dental implant integrating or fusing with the jawbone is known as osseointegration. The jawbone forms around the implant, and it stabilizes, thus creating a firm foundation for dental prosthesis placement.
An implant has three parts, which are:
The implant or the screw which goes inside the bone

An abutment that forms a connection between the implant and the prosthesis

The prosthesis which replaces the missing teeth
The role of an oral surgeon and restorative dentist in the implant placement procedure
The procedure of dental implants requires a multidisciplinary approach. A lot of people work to ensure you get the best results and can show off a glistening smile.
An oral and maxillofacial surgeon often performs the surgical procedure, which is the placement of an implant. This is followed by a prosthetic phase, done by a prosthodontist (a dentist specializing in the prosthetic part of dentistry, also called a restorative doctor).
The making of a prosthesis is undertaken by a team of highly trained dental technicians. Making a prosthesis requires immense effort, and there is no room for error as everything has to be made to exact measurements for a dental implant's success.
A team approach is of the utmost importance for dental implants. A restorative dentist can only work if a surgeon has placed an implant, and a surgeon cannot proceed with the restorative work without a restorative dentist.
The 7 stages of implant placement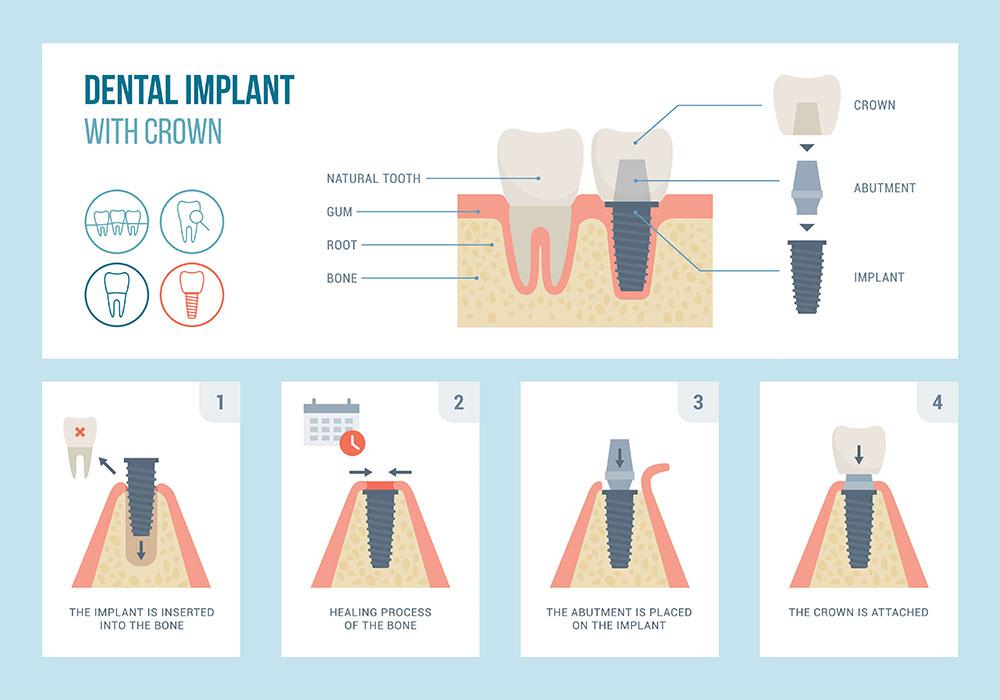 If you look forward to replacing your missing teeth with dental implants, you may wonder about the process. This section will take you through the seven stages of dental implant treatment at Phoenix Oral and Facial Surgery.
Initial consultation and Treatment planning
The first step is to schedule a dental implant appointment at Phoenix Oral and Facial Surgery. During this appointment, your surgeon will examine your oral health, analyze the number of damaged and missing teeth and assess your overall health. They will also ask you some questions about your medical and personal history. This is done to ensure you are a good candidate for a dental implant. They will suggest taking a CBCT scan to analyze the bone quantity and quality. Next, a detailed treatment plan is made according to your needs, and it will be explained to you.
Removal of damaged teeth (if needed)
If you have any decayed or damaged teeth, they must be removed before dental implant surgery. Your surgeon will recommend extraction of these teeth during your treatment planning stage. Once damaged teeth are extracted, you will have to wait three months for new bone to form in the area of missing teeth.
Jaw bone grafting(if needed)
In some cases, especially if you have been missing teeth for a long time, the bone would have undergone the process of resorption. This means the bone has worn off, and the remaining bone is insufficient for the placement of an implant. In such situations, your surgeon will suggest bone grafting procedures to rebuild the lost bone. This may include ridge augmentation, block grafting, and sinus lift surgeries. Once these surgeries are performed, a minimum wait time is three months. The bone is assessed again with the help of CBCT to ensure a healthy bone amount is present for implant placement.
Dental implant surgery
This stage involves placing the dental implant screw inside your jawbone. Under IV sedation and local anesthesia, a small incision is created on your gums to expose the bone. Next, holes are drilled depending on the number of dental implants needed with specialized dental implant drills. After this, the dental implant is placed, checked for correct placement, and the surgical wound is stitched. A healing abutment is placed on top of the implant to protect it during the integration phase.
Integration phase
The integration phase is the most crucial step and can take 3 to 6 months. During this phase, new bone forms around the dental implant, and the implant fuses with the bone and attains stability. You will be scheduled for regular follow-ups during this phase, and the health of your implant will be continually assessed. Ensure you maintain good oral hygiene during this phase, as the success of the implant will depend upon it.
Abutment stage
Once the implant has been integrated, the healing abutment will be removed, and a permanent abutment will be placed. This abutment will shape the gums and prepare them for artificial teeth.
Prosthetic stage
This is the last stage of dental implant treatment in Phoenix, AZ. A prosthodontist will take an impression of your upper and lower jaw. This impression is used to create a model, which is, in turn, used to customize your prosthesis, like a crown, bridge, or denture (as per your treatment plan).
The artificial teeth are then fixed to the implant, which completes the process. You will be scheduled for regular follow-ups for the first year, and then it is recommended you come in once every six months to ensure your implant is in its best health.
How long does it take for an implant to integrate?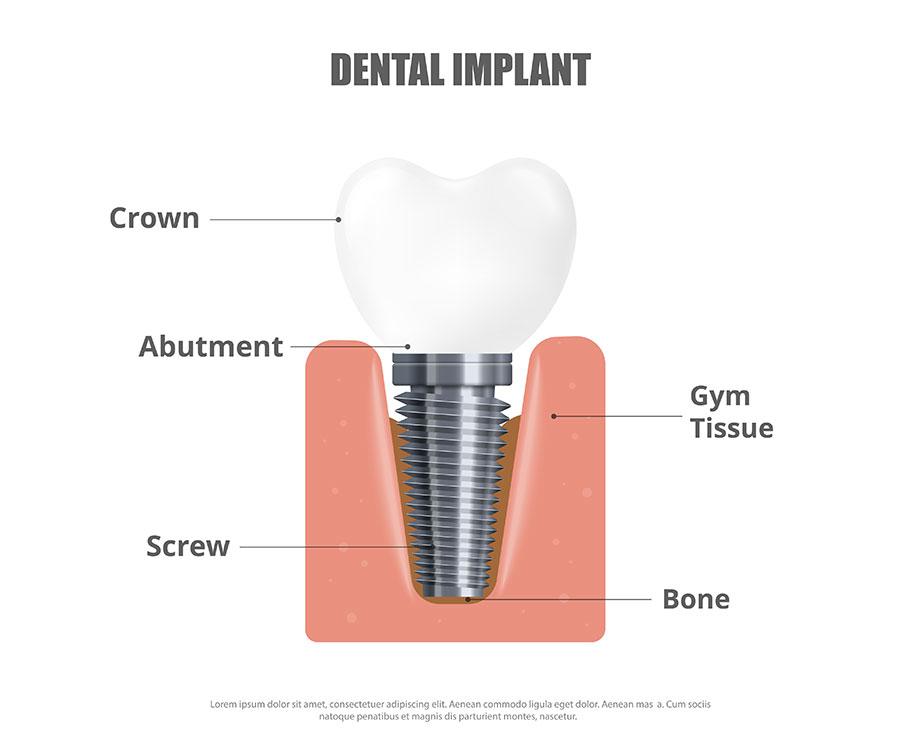 Typically, it will take anywhere from 3 to 6 months for an implant to integrate with the jawbone. The time depends on multiple factors such as the quality of the bone, health of the gums, overall health, presence of any infection in the oral cavity, and level of oral hygiene.
We hope this blog helped you get a deeper insight into the world of dental implants. If you have any questions or wish to schedule a dental implant appointment, please reach out to us. Our team of excellent dental implant professionals at Phoenix Oral and Facial Surgery is here to assist you and your family with a glistening permanent smile.